November 2, Noon – 3 pm: Legends of Trop Rock, Hosted By Donny Brewer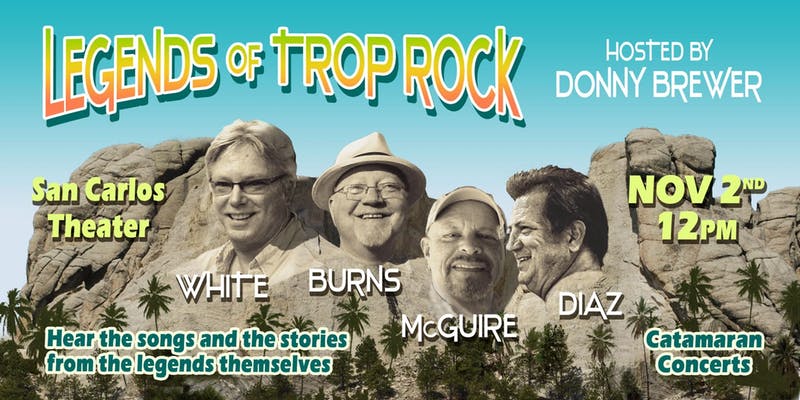 Legends of Trop Rock, Hosted By Donny Brewer
Saturday, November 2, 2019
12:00 PM – 3:00 PM EDT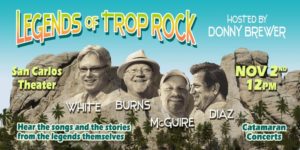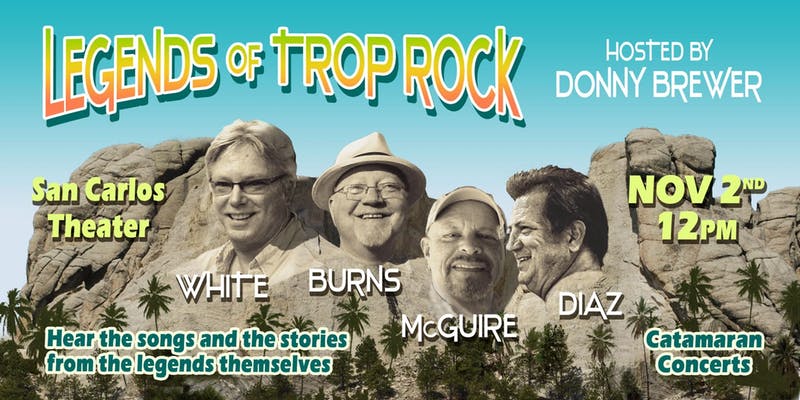 It's a brand new show honoring and featuring THE LEGENDS OF TROP ROCK, Hosted by Donny Brewer. Hear the songs, the stories, and the history of Trop Rock's elite, from the legends themselves.
They are Godfather of Trop Rock JERRY DIAZ, Grandfather of Trop Rock BRENT BURNS, Texas TROPador Kelly McGuire, and the man with more Trop Rock Music Association awards than anyone, JAMES "Sunny Jim" WHITE. This will be an evening of music and stories you won't soon forget and you definitely won't hear anywhere else.
All attendees wearing their MOTM credentials will receive one FREE raffle ticket. Raffle drawing winners to be announced at the end of the last show that week.
Get Tickets Now!
---