October 30, Noon – 3 pm: Girls Just Wanna Have Rum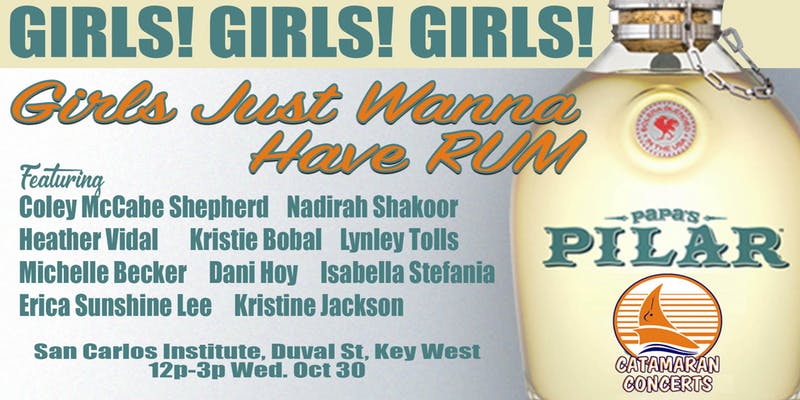 Girls Just Wanna Have Rum
Wednesday, October 30, 2019
12:00 PM – 3:00 PM EDT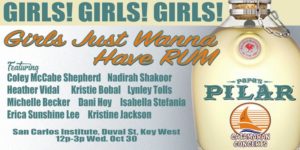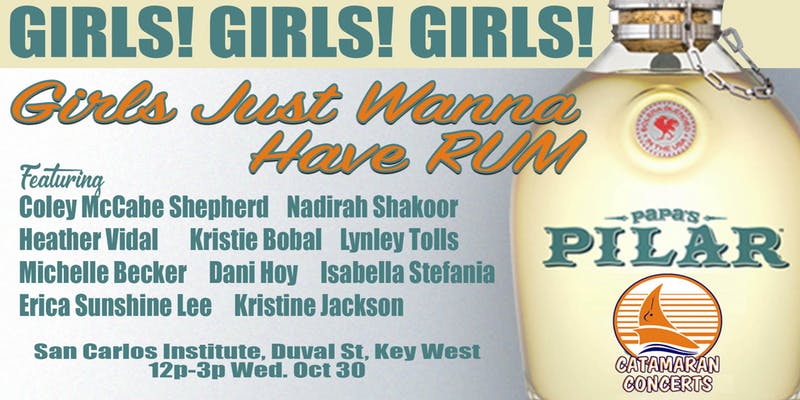 You've asked for this show for a long time and now, here it is!!! You won't want to miss this all female Trop Rock show hosted by Coley McCabe Shepherd featuring Coral Reefer band member Nadirah Shakoor, the Girlz Rule girls Heather Vidal, Lynley Tolls and Kristie Bobal, Key West's own Dani Hoy, and Trop Rock newcomers Isabella Stefania, Erica Sunshine Lee and Kristine Jackson!
A 3 hour show of your favorite songs and several that are sure to be your new favorites. Come discover what you don't see enough of in Trop Rock – the women!
All attendees receive one FREE raffle ticket. Raffle drawing winners to be announced at the end of the last show that week.
Get Tickets Now!
---