November 1, Noon – 3 pm: The Jack Mosley Band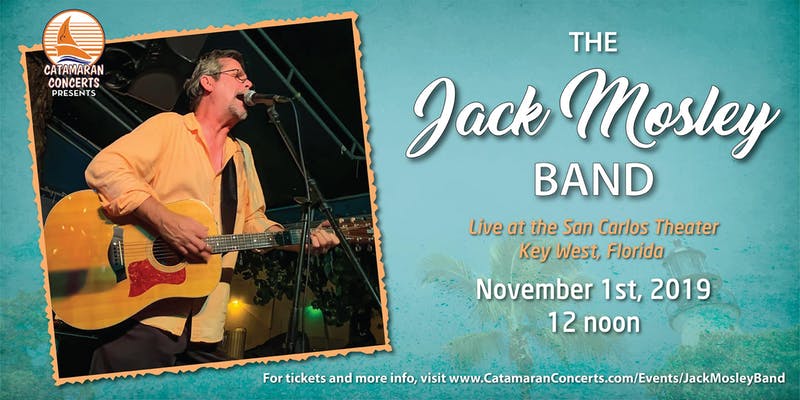 The Jack Mosley Band, Live from Key West
Friday, November 1, 2019
12:00 PM – 3:00 PM EDT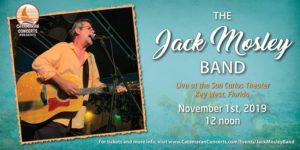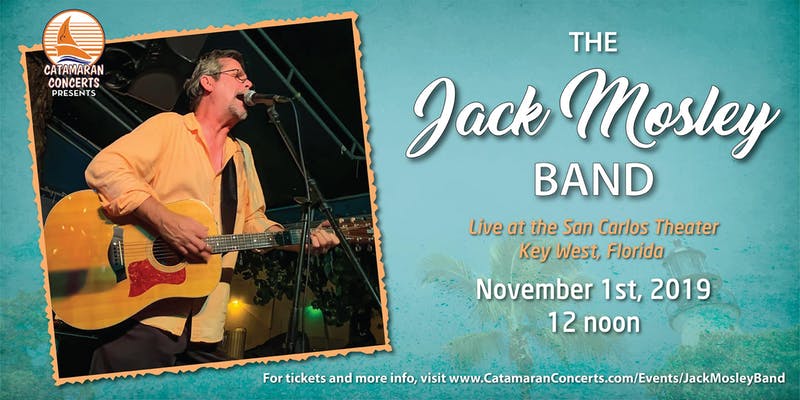 You've seen him at Music on the Bay, The Parrothead Rendezvous, cruise ships, Islands in the Caribbean and many other clubs' and outdoor venues across the Country. You've heard his music on Radio Margaritaville, Radio TropRock, Radio A1A, Songwriters Island, and many other TropRock radio Stations. Now Jack Mosley is bringing his music and his band to the San Carlos Theater in Key West Florida!
If you have not seen The Jack Mosley Band before, don't miss this opportunity to see this entertaining storyteller perform all his classic songs (and some new ones as well!) with full instrumentation live in a theater environment!
All attendees wearing their MOTM credentials will receive one FREE raffle ticket. Raffle drawing winners to be announced at the end of the last show that week.
Get Tickets Now!
---